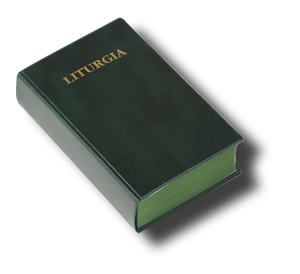 Nel Collegio, sono previsti i seguenti incontri comunitari liturgici settimanali:
MONDAY:
ORE 19.30

SONG OF

EVENING PRAYER

TEUSDAY:
ORE 19.00

ADORATION

SS.MO

c

VESPRI

WEDNESDAY:
ORE 07.15

SONG

OF

LODI

THURSDAY:
ORE 19.15
EUCHARISTIC CONCELEBRATION

FRIDAY:
ORE 07.15

SONG

OF

LODI
Other Community prayer meetings, in special circumstances, may be organized in the college and in the Basilica of St. Carlo.
It will be the duty of the priest to inform the Rector of the potential absence of such liturgical gatherings.
During the meetings, liturgical, preference will be given to Gregorian chant, being that recommended by the Church and being, our College, International.
Therefore, after the celebration of Vespers on Monday and Friday, will be conducted rehearsals.
(Approved in 2006 by the Supervisory Commission and the Episcopal Conference Lombarda)